Community Economics
Graduate with honors and help your community along the way. The Economic Analysis of Community Issues is a capstone research series that gives economics students experience in applying theory to real-world issues while fulfilling the departmental honors research requirement. You'll spend two terms diving into a locally important topic such as juvenile justice center referrals, public transit revenue, or housing affordability. At the end of your project, your research will provide the local community or state real answers to important questions.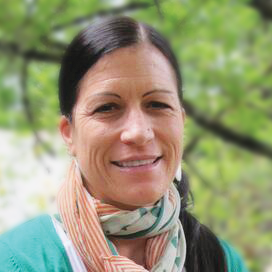 Kristin Yarris
Associate Professor, Global Studies
As director of the Global Health Program, Kristin faced a challenge when COVID-19 struck. Students were unable to travel and earn field experience—two requirements for the global health minor. Her courses typically involve experiential learning and community outreach, especially in Spanish-speaking communities. Her solution? An online internship that featured interactive approaches to the topic of culture, helping students learn about the pandemic while contributing their energy to the community. Kristin was honored with a 2021 Tykeson Teaching Award for her adaptability.
Undergraduate Areas of Study