Excellence is a Given
As a top-tier research university, the UO has a lot to offer high-achieving students like you. You'll be joining a community of motivated, curious, and creative Ducks who can't wait to get to the root of a problem. From climate-induced migration to artificial atom creation, UO students and faculty are tackling issues on every scale. So bring us your questions—we'll put you on the path to finding the answers.
Designated by the Carnegie Foundation as one of
115
US universities with the "highest research activity"
Charity Woodrum
Majors: Physics
Hometown: Myrtle Creek, Oregon
Charity joined the race to find and detect gravitational waves as an undergraduate intern at NASA. Combing through a month's worth of data from the Fermi Gamma-Ray Space Telescope, she dialed in to just four milliseconds to check for gamma ray bursts. Though she didn't discover new gravitational data, she made waves of her own, and presented her work to top NASA scientists.
Excel in Your Field
Hard work deserves recognition. Challenge yourself and distinguish your degree with departmental honors.
Whether or not you're enrolled in the Clark Honors College, you can earn honors through a number of departmental honors programs. Offerings and requirements vary, but generally include advanced upper division courses in your major and completion of a research project.
Photo below: Students and a faculty member work in the Price Science Commons Visualization Lab.
48
Majors with Departmental Honors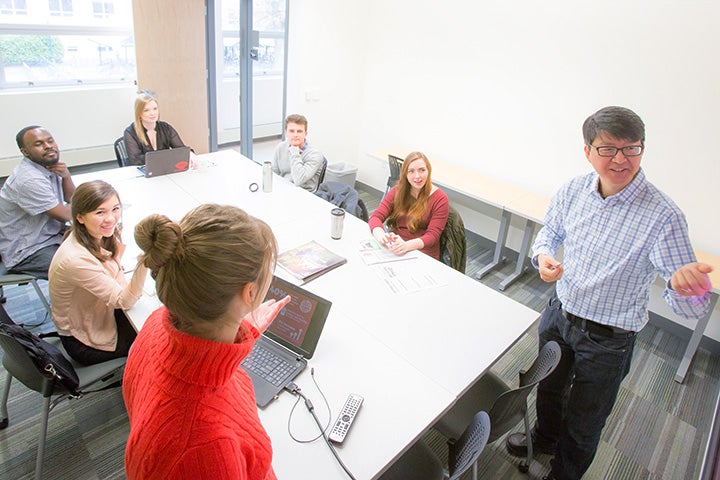 Clark Honors College
Small, discussion-based classes with other high-achieving students and faculty mentorship are the hallmarks of the Clark Honors College.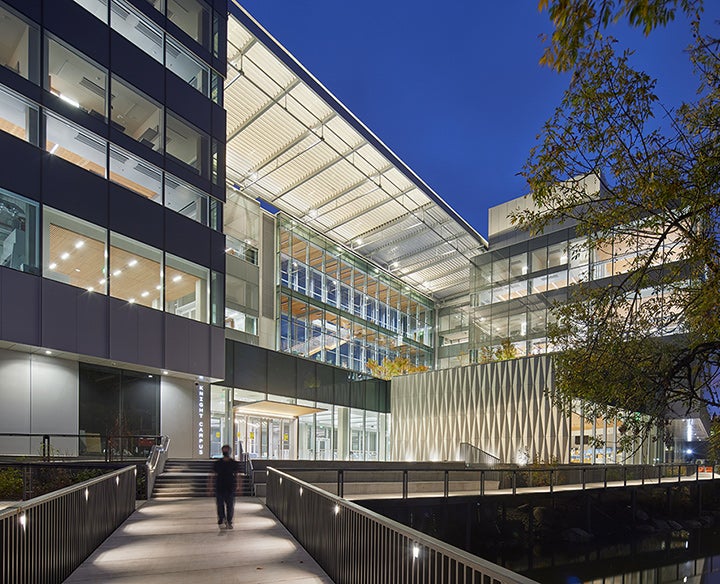 Building for the Future
Each year, the Knight Campus selects a handful of the most promising young students to be Knight Campus Undergraduate Scholars. The scholars are paired with research mentors—graduate students, postdocs, and faculty members—and immersed in a 12-month, comprehensive experience in Knight Campus-affiliated labs. The result? Researchers ready to tackle society's most pressing scientific challenges.