An average of
16
students per class, all taught by a professor
92%
of honors college students receive financial aid
21%
of Honors College students pursue more than one major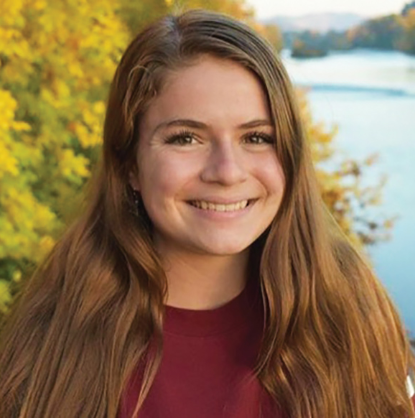 Temerity Bauer
Majors: Biology; Chemistry minor
Hometown: Henderson, Nevada
As a member of the Round Valley Indian Tribes, Temerity was determined to channel her UO education into service for her community. In just two years, she's become a codirector of the Native American Student Union, presented on a study with the UO Institute of Neuroscience, reestablished the UO American Indian Science and Engineering Society, and researched forced sterilization of Native American women. Her interests in addressing tribal health issues earned her the prestigious Udall Undergraduate Scholarship. Up next? Research at Harvard Medical School and shadowing doctors through the Four Directions Summer Research Program.
Catalytic Learning
Research Internships Complete a summer internship at Oregon Health and Science University, one of the most prestigious medical schools in the country. Two spots are reserved for honors college students every year.
Speech, Debate, and Mock Trial We've competed against hearty competitors such as Yale and Harvard, winning national titles in the process. You'll learn to think deeply, communicate clearly, and never stop questioning.
3 + 3: Six Years To A Law Degree Honors college students who meet the requirements are guaranteed admission to the UO School of Law. You'll start graduate courses while finishing your thesis, shaving a year off the typical path to a J.D.
Undergraduate Areas of Study