There's something about Eugene that makes it more than a little special. Walkable, bikeable, skateable. But also modern, totally connected, and vibrant. It's kind of perfect—an extraordinary academic community surrounded by a quintessential college town. It's alive with music, culture, food, art, and just the right amount of weird to keep things interesting.
#4
safest city for people who ride bikes in the united states
375K
POPULATION OF EUGENE METRO AREA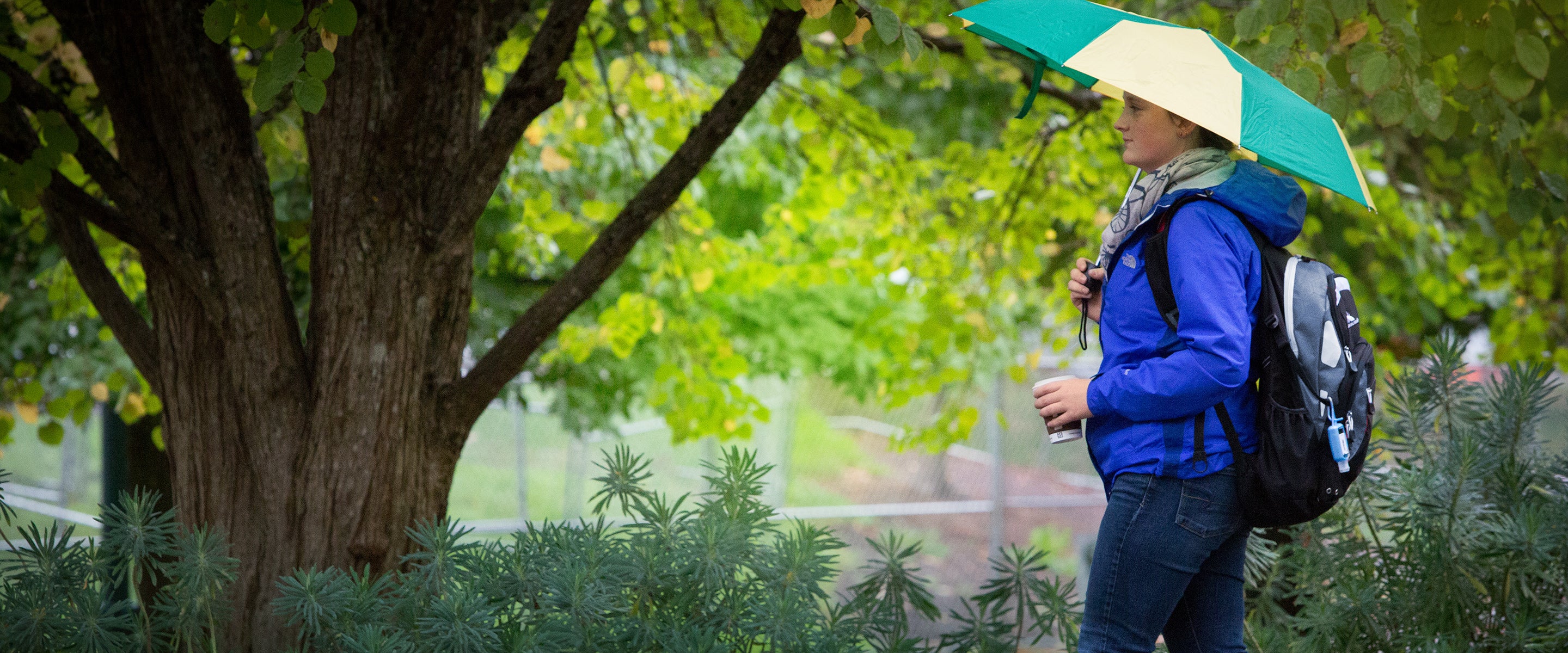 Liquid Sunshine
Rain—it comes and goes as it pleases around here. We don't mind. To Ducks, rain isn't just rain. It's liquid sunshine. It keeps everything fresh, lush, and green.
Don't worry, we have other weather, too. We're outside year-round becuase of it (and sometimes in spite of it). Balmy summers with lots of sun, cool but not bitterly cold winters, and every once in a while, a nice dusting of snow.
Our Neighborhood
Whether you are visiting for a weekend or making Eugene your new home, there's plenty to do close by. Where will you explore next?
On Campus:
Jordan Schnitzer Museum of Art
Museum of Natural and Cultural History
In Eugene:
Restaurants and cafes less than a mile away
Hendricks Park (1 mile)
Fifth Street Market (1.1 miles)
Saturday Market (1.1 miles)
Autzen Stadium (1.4 miles)
Hult Center (1.3 miles)
River Bike Path (just north of campus)
Nearby:
Spencer Butte (5.1 miles south)
Mount Pisgah (6.6 miles southeast)
Eugene Airport (9.7 miles northwest)
Salt Creek Falls (62.7 miles southeast)
Tamolitch Blue Pool (69.3 miles east)
Heceta Lighthouse (73.3 miles west)