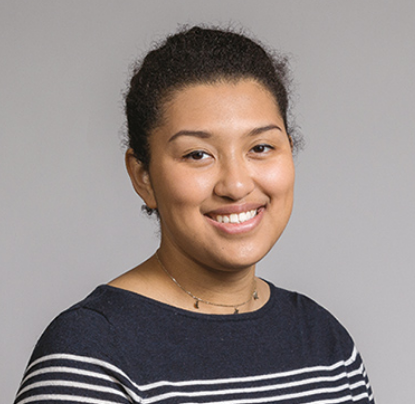 Ava Jamerson
Majors: Chinese and Finance
Hometown: Eugene, Oregon
Class: 2018
Language and data, college town and massive metropolis, theory and practice—Ava has spent her college career exploring intersections. As a Chinese major, Ava participated in the capstone year of the Chinese Flagship program, spending six months at Nanjing University and six months interning at a marketing agency in Shanghai. After working with brands like Starbucks and Lay's in China, Ava's ready to turn her international résumé into a career.
Ben Saunders
Professor of English
Ben is fascinated by the ways powerful forms of representation can change how we see the world. He has analyzed a wide variety of these in his books, ranging from the theater of Shakespeare to the ironies of Marvel's Iron Man. He founded the first-in-the-nation undergraduate minor in comics and cartoon studies and recently curated the largest transmedia museum exhibition ever devoted to the Marvel Universe.
Undergraduate Areas of Study