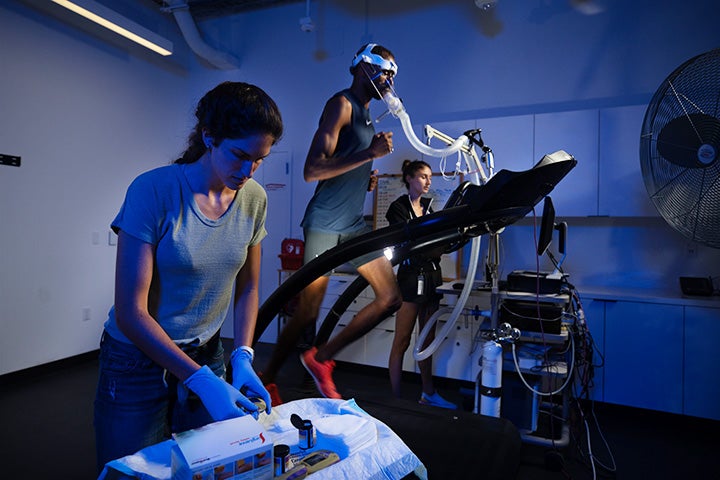 Science of Speed
From prosthetic foot design to stress fracture prevention, the Bowerman Sports Science Clinic is the hot spot for health and fitness research. Faculty, grad students, and undergrads work together every day to find the limits of human potential—and then push them just a bit further.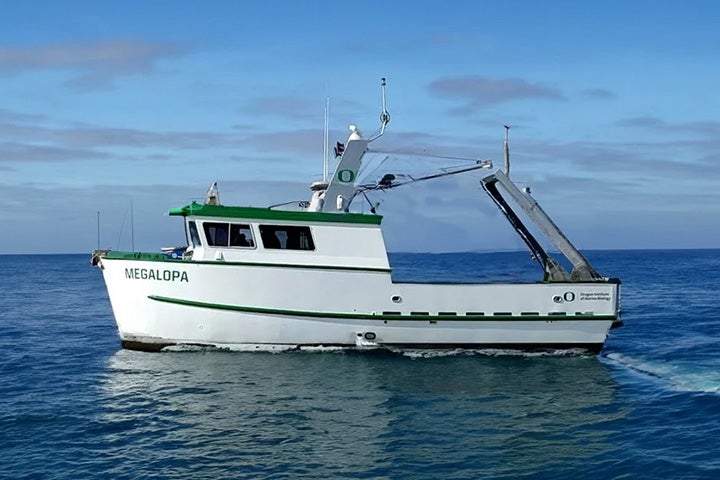 OIMB Launches New Ship
Thanks to features of the new 48-foot research vessel Megalopa, scientists and students at the Oregon Institute of Marine Biology will access the ocean like never before. From state-of-the-art electronics to a large winch with 5,000 feet of cable, students can collect specimens from the sea floor or observe them from the surface. With a Seakeeper gyroscope to steady the ship, greater stability equals less seasickness.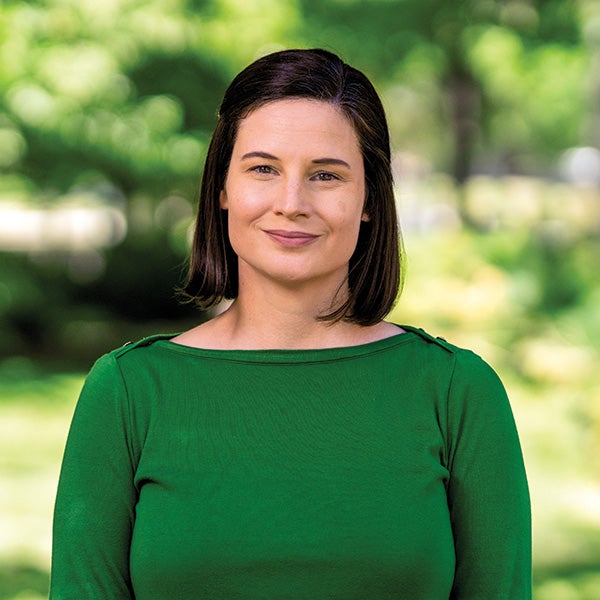 Ashley Walker
Assistant professor of Human Physiology
In the Aging and Vascular Physiology Laboratory, Ashley is working on some stiff problems—namely, stiffening arteries and how they affect us as we age. Ashley's research focuses on changes in blood vessels over time and the correlation with diseases like Alzheimer's, with the ultimate goal of identifying potential new interventions. Thanks to a slew of grants as well as a collaboration with OHSU in Portland, Ashley's work opens the door for UO students to get involved in medical research too.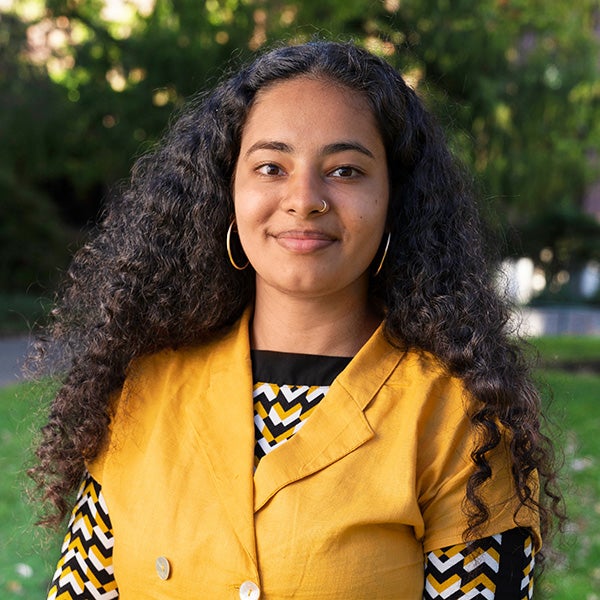 Nyantara Arora
Majors: Neuroscience
Hometown: Portland, Oregon
Nayantara lives at the intersection of science and society. She's designed an interdisciplinary academic career that serves her passion for using research and public health approaches to address social injustices and human rights issues. From her research position in the Aging and Vascular Physiology Lab to her podcast telling the stories of immigrants and refugee youth, Nayantara is finding ways to improve the physical, emotional, and mental health of her community.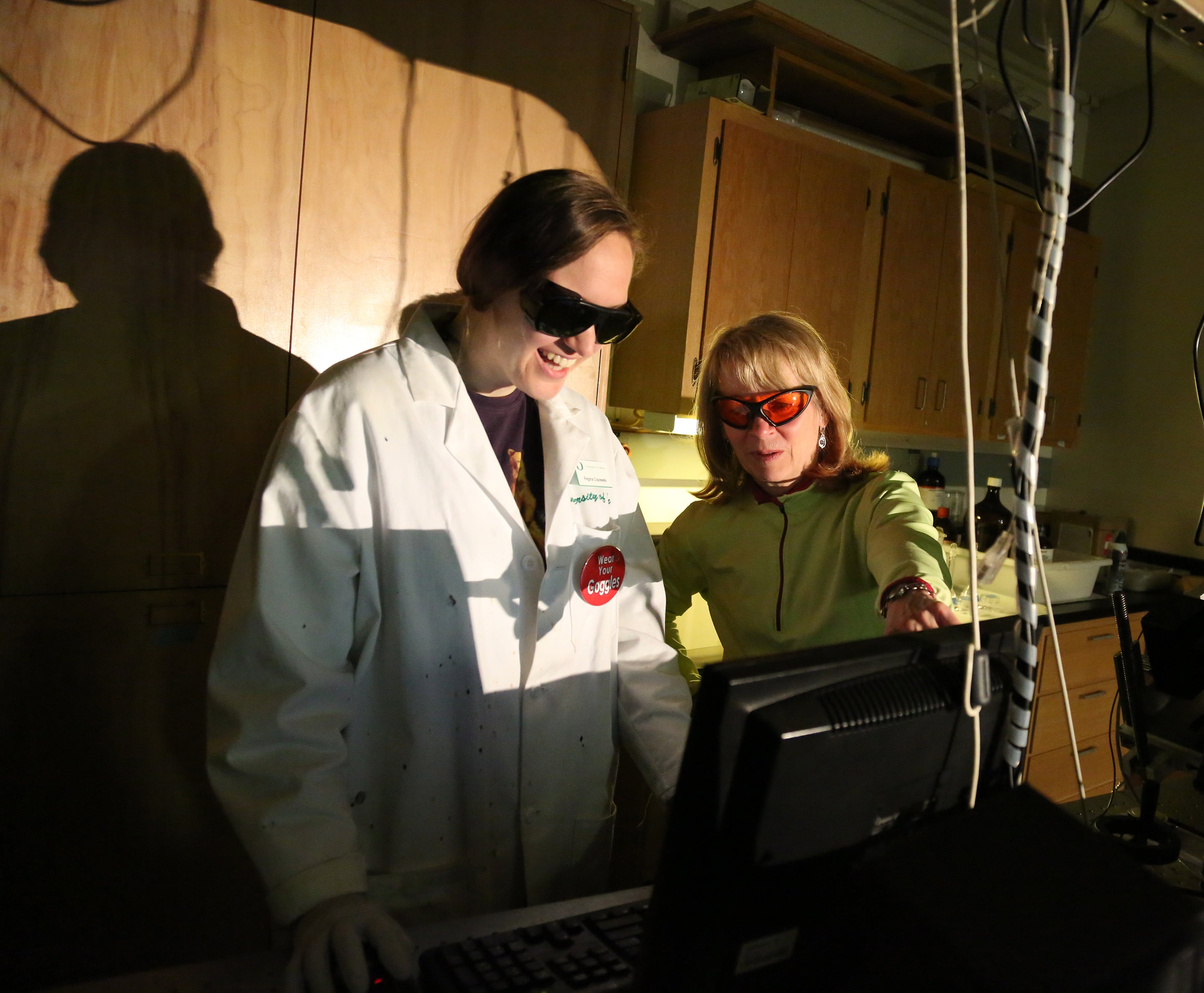 Undergraduate Areas of Study