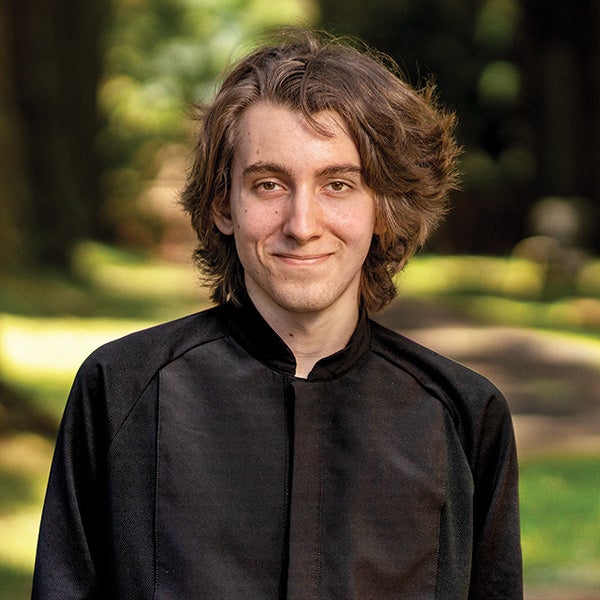 Alfonso Keller-Casielles
Majors: Music Performance
Hometown: Detroit, Michigan
Alfonso was only four when he started playing violin, but it took until his junior year of high school to decide to make a career out of music. "I could have been happy doing a lot of things but there's something about music that's quite magical, that connects people and the community," he said. Since arriving at the UO, Alfonso has made a strong connection with the Oregon musical community, performing in groups from the UO undergraduate string quartet to Orchestra NEXT for the Eugene Ballet and the Rogue Valley Symphony.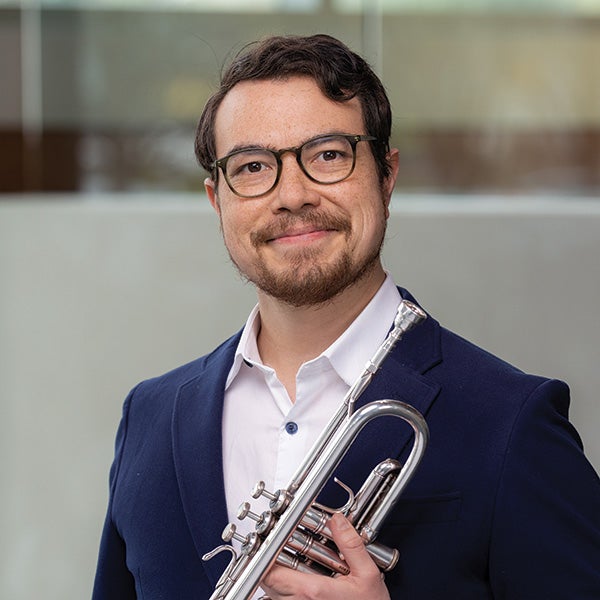 Miki Sasaki
Assistant professor of trumpet
Miki is a trumpet switch-hitter. Educator and performer. Classical and jazz. Elementary students and collegiate players. His long and varied résumé adds up to one thing: a deep, enduring love of music and creativity. With a performance history that includes the Saint Louis Brass, Austin Symphony, Broadway's Matilda, Hawaii Symphony, Chamber Music Northwest, Atlantic Brass Quintet, and the Boss Street Brass Band, he's played across the country and the world. And now, he's bringing his expertise to the UO for the next generation of musicians and educators.
Undergraduate Areas of Study